Brookstreet Equity Partners: Pioneering one the World's First AI Investment Fund Management Integrations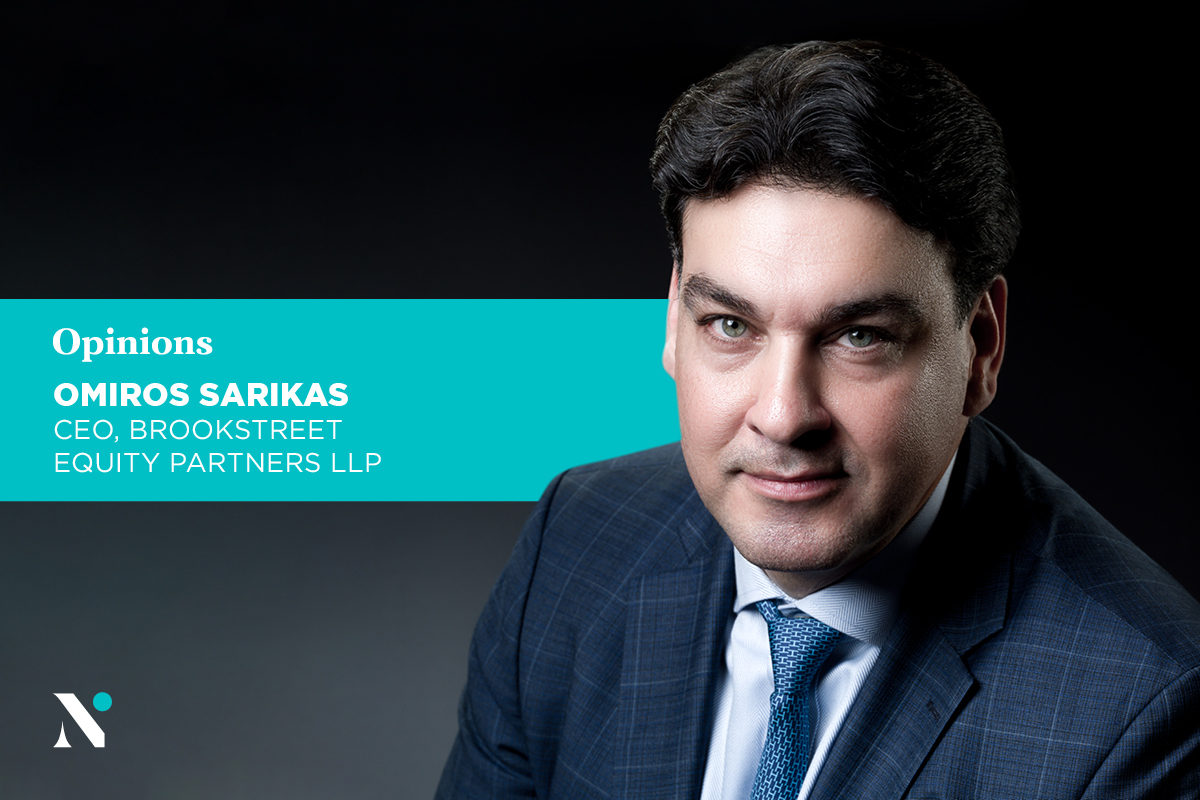 Brookstreet is recognised as the "Best Commercially Motivated PE" and being a platform for CEOs, HNW Families, Unicorn Founders, National Champions and World Leaders. The firm's notable awards include "UK Innovative PEVC Fund Manager of the Year" and "UK Niche PE House of the Year".
In a revolutionary move, Brookstreet Equity Partners (a private equity and venture capital investment firm established in London – with global assets from California to Greece – spearheaded by esteemed Greek and Anglo-Saxon founders) has unveiled its groundbreaking innovation – one of the world's first Artificial Intelligence (AI) investment fund management integrations. The innovative firm  is a compelling blend of financial acumen and technological prowess, demonstrated by its unique set of tools: the Brookstreet LP Assistant Bot, Investment Bot, and the Portfolio Management Bot, which were announced to its investors earlier last month and are going to work in a few days after their shout-out at Brookstreet's annual open house.
The Vision
Brookstreet Equity Partners has always been known for its forward-thinking approach to its investment thesis and operations (from pioneering the move to ESG many years back before it was popular, to advocating home-grown Scale Ups in Europe, to investing in AI before the frenzy with Microsoft's OpenAI Chat GPT). Their vision and ambition to integrate AI into the core of their operations, represents a new era for the investment fund. With AI-driven reporting, investment and portfolio processes, Brookstreet aims to transform traditional investment management methodologies.
The Brookstreet LP Assistant Bot
The LP Assistant Bot is designed to streamline the interactions between Limited Partners (LPs) and the fund. Historically, LPs would rely on periodic reports or direct communication to get updates on their investments. The LP Assistant Bot changes this dynamic by offering real-time data, analyses, and projections. This not only ensures transparency but also provides LPs with an immediate and comprehensive overview of their holdings.
The Brookstreet Investment Bot
Possibly the most intriguing tool in the suite, the Investment Bot is tasked with sourcing and evaluating potential investment opportunities. By scouring vast amounts of data from various sources, the bot identifies patterns and trends often overlooked by human analysts. Its algorithms are designed to assess risk and predict potential growth, thereby guiding investment decisions. The bot's continuous learning capability ensures that its recommendations evolve and improve over time.
The Brookstreet Portfolio Management Bot
The task of managing an extensive portfolio can be daunting, with multiple assets requiring constant oversight. The Portfolio Management Bot simplifies this process. By continuously monitoring global markets and individual asset performances, it can suggest real-time adjustments to the portfolio. This ensures that investments are optimised for the current market conditions.
The Potential Impact
The introduction of the AI investment fund by Brookstreet Equity Partners heralds a new phase in the investment sector with major impacts.
Increased Efficiency: The continuous monitoring and real-time data processing capabilities of the bots can lead to quicker decision-making processes
Enhanced Accuracy: AI's ability to analyze vast amounts of data means that the fund can make decisions based on a more comprehensive set of information, reducing potential oversights.
Personalized Experience: With bots like the LP Assistant Bot, individual investors can receive tailored insights, making their investment journey more personalized.
Reduced Costs: Automating various processes can lead to significant cost savings, potentially leading to better returns for investors.
Continuous Learning: The self-improving algorithms ensure that the fund adapts and grows with the ever-evolving market dynamics.
Conclusion
Brookstreet Equity Partners' introduction of AI-supported investment fund processes signifies a major shift in the investment landscape. As AI technology continues to advance, such pioneering efforts serve as a testament to the infinite possibilities lying at the intersection of finance and technology and other industries.
Brookstreet at the Fortune CEO Initiative on November the 9th
Flying in from London, Mr. Sarikas will join a distinguished assembly of business leaders and visionaries to share insights, discuss industry trends, and foster collaborative opportunities live in Athens on November 9th. The Fortune CEOs Leaders Conference serves as a platform for chief executives from diverse sectors to come together, share knowledge, and engage in dialogues that shape the future of business. With Mr. Sarikas's participation, attendees can anticipate enriching conversations that blend traditional business acumen with forward-thinking perspectives.
CEO Member, Fortune CEO Initiative