Αναστάσιος Σπανίδης
CO-Founder & CEO, Generation Y, Greece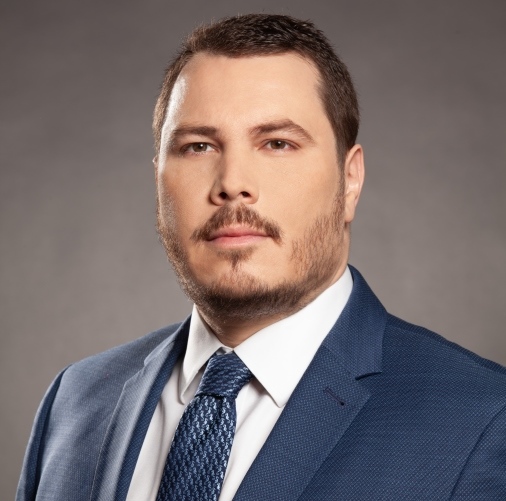 Anastasios Spanidis is the Founder, main shareholder & CEO of Generation Y – International eBusiness Hub, which holds an industry leader status in the fields of Digital Transformation and e-business.
For the last 20 years, since the company's foundation, he has created market leaders in every sector the company's clientele operates, by developing full-scale solutions for Digital Transformation.
Delivering services in 24 countries around the world and occupying offices in 10 of them, his powerful team of more than 200 experts can achieve any desired effect and is dedicated to supporting the people behind the brand.
He is a public speaker and influencer with more than 500 speeches as a keynote speaker in his resume, as well as a TEDx, Economist, and Delphi Economic Forum speaker. He also actively participates either as an investor, shareholder, or as a member of boards of directors, in multiple organizations and companies, both in Greece and abroad. In 2019 he was listed by Fortune Greece as one of the ''40 under 40'' businessmen of the year. Moreover, the digital community has featured him as a jury in many institutions.
Among his institutional titles, we find his roles as Vice President of Innovation at CEO Clubs Greece, Founding Member of YDC (Your Directors Club), and Mentor at EGG – Enter Grow Go, a Eurobank's major corporate social responsibility initiative in partnership with Corallia Fund, the biggest startup incubator in Greece.
Additionally, he is a Member of the Rotary Club, Moderator on the Entrepreneurs' Organization (EO), Member of the Steering Committee of the Leadership Department of EEDE, Institutional Partner & Member of EENE (Hellenic Association of Entrepreneurs) as well as an instructor in American College of Greece (KnowCrunch), among others.
By being the leader of Generation Y, a renowned international e-business hub with more than 2500 customers around the world, Mr. Spanidis and his team have widely contributed to the 4th industrial revolution, helping companies and organizations as a trusted partner, investing primarily in people and technology, while consistently pursuing a vision of economical and social growth as well as of the digital co-creation of the future.