Δημήτρης Μανιάτης
Διευθύνων Σύμβουλος Upstream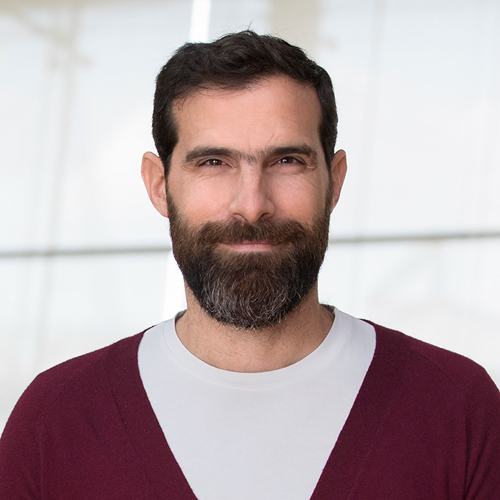 Ο Δημήτρης Μανιάτης είναι Διευθύνων Σύμβουλος της Upstream από τον Ιανουάριο του 2020. Στην ελληνική εταιρεία τεχνολογίας εντάχθηκε το 2017 ως επικεφαλής της βραβευμένης πλατφόρμας ασφαλείας Secure-D, η οποία έχει ήδη κερδίσει την εμπιστοσύνη 30 παρόχων κινητής τηλεφωνίας σε αναδυόμενες αγορές.
Πριν ενταχθεί στην Upstream, δραστηριοποιήθηκε στον χώρο της διαφήμισης μέσω της εταιρείας digital marketing All things web, που ίδρυσε ο ίδιος το 2009. Το 2014 η All things web έγινε μέλος του παγκόσμιου δικτύου digital marketing της IPG Mediabrands και μετονομάστηκε σε Reprise Digital Greece. Κατέχει πτυχίο Software Engineering από το Πανεπιστήμιο του Μάντσεστερ στη Μεγάλη Βρετανία.
Dimitris Maniatis, Upstream Chief Executive Officer
Dimitris is Upstream's Chief Executive Officer responsible for further expanding Upstream's growth by leading its new innovative products to market. He joined Upstream in 2017 to head Secure-D. Under his leadership Secure-D has grown into an award-winning, carrier-grade security platform, trusted by 30 mobile network operators in emerging markets. Before joining Upstream, Dimitris was in advertising through 'all things web', the digital marketing agency he founded in 2009. In 2014 'all things web' became part of IPG and was relaunched as Reprise Digital Greece, member of the global digital marketing agency network of IPG. Dimitris holds a degree in Software Engineering, from the University of Manchester, in the UK.