Μαρία Πατακιούτη
Γενική Διευθύντρια People & Culture, Παπαστράτος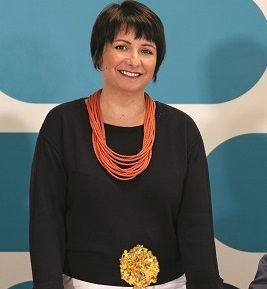 Ms. Patakiouti has more than 20 years of diverse managerial experience in Human Resources management, having worked in demanding, fast-paced international environments, focusing on restructuring and transformational cross-border projects.
She has held HRD roles for Greece, Balkans as well as for Middle East & North Africa in a big multinational insurance firm, where she also served as Head of Employee Relations Center of Excellence for the EMEA Region, based in London, responsible for 47 countries. In her previous role, she was the Talent Head of South Cluster in EY.
She is currently an active member of the Employment Committee and has also served as a member in Innovation, Education, Entrepreneurship Committee of the American-Hellenic Chamber of Commerce.
She is a member of the Business Advisory Council of International MBA.
She holds a degree in Philosophy, Pedagogics, and Psychology