Michel Vounatsos
Chief Executive Officer (CEO) Biogen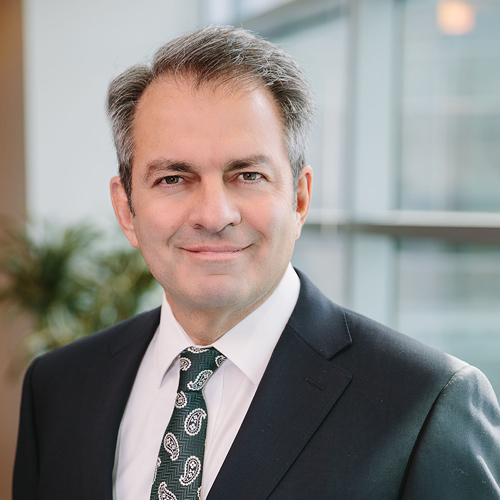 One of the pioneers in biotechnology, Biogen today has the leading portfolio of medicines to treat multiple sclerosis (MS), has the first and only approved treatment for spinal muscular atrophy (SMA) and is at the forefront of research into new medicines for neurological and neurodegenerative conditions. Led by world-class research and development, Biogen uses novel science and leading-edge technologies to create, commercialize, and manufacture transformative therapies for patients with few or no treatment options.
Michel Vounatsos has been Chief Executive Officer (CEO) of Biogen and a member of its Board of Directors since January 2017. He joined the company in 2016 as Executive Vice President, Chief Commercial Officer.
Under Mr. Vounatsos' direction, Biogen is pursuing its strategy as a leader in neuroscience as well as adjacent therapeutic areas, underpinned by the belief that neurological diseases and treatment strategies are interconnected.
Prior to joining Biogen, Mr. Vounatsos had a 20-year career at Merck and has additionally held management positions at Ciba-Geigy.
Michel received his C.S.C.T. certificate in Medicine from the Universite Victor Segalen, Bordeaux II, France, and his M.B.A. from the HEC School of Management in Paris.