Jean-Philippe Courtois: We committed to supporting the people, government and businesses of Greece with technology and resources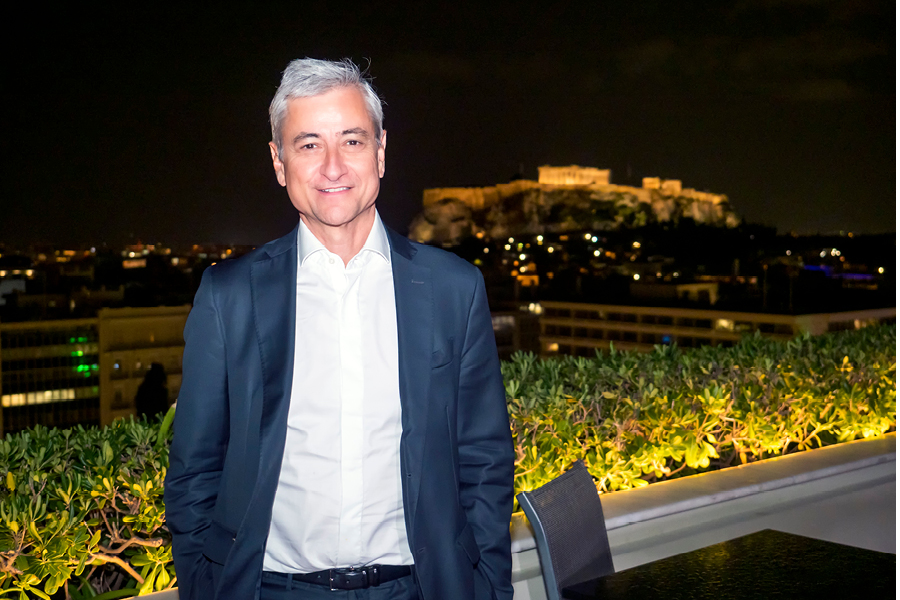 The Executive Vice President – President National Transformation Partnerships of Microsoft, one of the most important people of the technology giant, was in Greece and spoke to Fortune Greece about digital transformation, the example of Greece, the purpose of technology and positive leadership.
INTERVIEW: TASSOS ZACHOS
Greece, in the midst of a pandemic, is undoubtedly experiencing an era of digital «boom». The new conditions that were created by Covid-19 and were accelerated by digital developments, the moves of the state to digitize and improve state-related processes, and the interest of global technology giants to invest in the Greek market, create a new promising perspective for our present and future.
By adopting digitalisation, Greece has accelerated the positive transformation in industry, the public sector and the wider society, and this is demonstrated by the presence and activity of companies such as Microsoft in our country. The latest example is the visit of Jean-Philippe Courtois, Executive Vice President and President for National Transformation Partnerships of the company, who was in Athens last week. We had the chance to meet him in person and talk about Greece's digital «shift», which, as he states in an exclusive interview with Fortune Greece, is becoming a global case study for Microsoft.
The timing of our interview was most appropriate, as it is almost a year since the start of Microsoft's GR for GRowth initiative to support Greece with technology and resources for sustainable and inclusive economic growth. The creation of a Data Center in Attica, the «miracle» of the digital revival of Ancient Olympia through artificial intelligence, which was presented a few days ago in the presence of the Prime Minister, and the strategic partnerships with PPC S.A. and Piraeus Bank with the transition to the cloud as a "vehicle", comprise a set of actions indicative of the new era.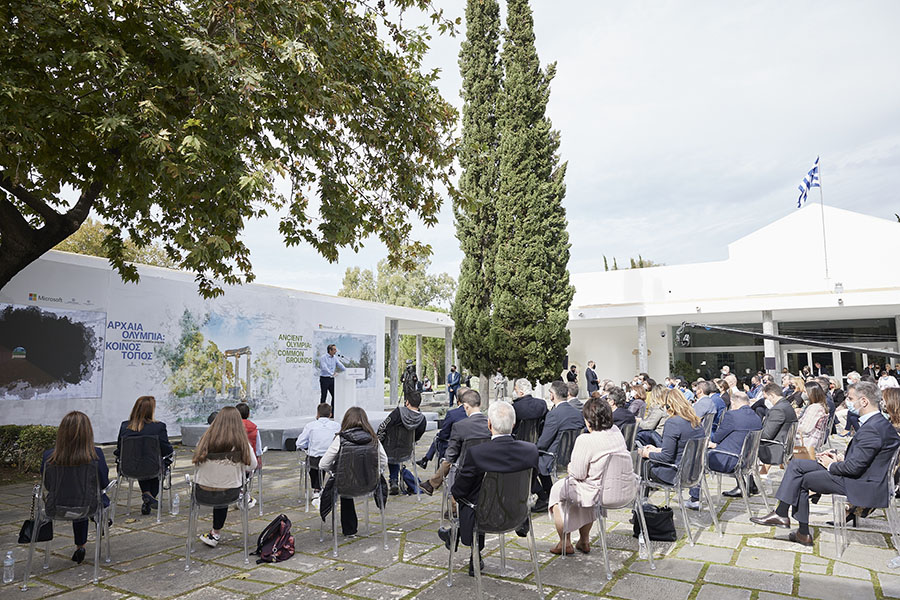 At the same time, Jean-Philippe himself – or JP, as his friends and colleagues affectionately call him, is a special personality with a presence at Microsoft since 1984. He led Microsoft's commercial business across 124 subsidiaries worldwide as Executive Vice President and President of Global Sales, Marketing & Operations, with a focus on creating vibrant ecosystems with small businesses, startups and public sector entities. His role now focuses on transforming national economies, helping to create sustainable and inclusive economic growth through digital transformation.
Being passionate about the concept of positive leadership, he tells Fortune Greece that only purpose-driven leaders can create a positive energy that achieves greater commercial success, individual happiness, team prosperity and positive social impact.
Mr. Courtois, I would like to start with your visit to Greece. Microsoft's vision for our country is described through the GR for GRowth initiative. A year ago, Microsoft announced its intention to create a Data Center in Attica as part of this initiative. What stage is the investment at?
 The GR for GRowth initiative is the reason why we decided to spend two days in Greece, one year after its announcement. We have been operating in your country for thirty years and I am also part of this history, as I signed Microsoft's first contract in Greece. More than three decades later, Microsoft has developed a strong presence in Greece, with 3,000 partners. It is a time when we are strengthening our innovation and technology ecosystem and presence, with the creation of the Data Center in Attica being a very important investment. We are making very good progress on a complex project, as we decided to implement the best design, in terms of data center architecture, so that the Greek economy can benefit from security and many other elements across the country.
In your opinion, is this a project that will make Greece a technological hub in the wider SEE region?
This is a project that puts Greece on the global map of Microsoft's cloud infrastructure – the largest in the world – and also a huge investment for the company.  Cloud is transforming every sector and industry of the economy and Microsoft's Data Center gives a competitive advantage for the digital economy. We really want to work together to achieve the best possible outcome, which can help innovation and growth of the Greek economy.
How would you describe, more broadly, the aspects and the main objective of your initiative on people and their access to technology?
Our action can be best captured through the following dimensions: The first one is about the real use of cloud and AI in Greece, to help transform the public sector. During my visit, I learned more about the great progress made by the Greek government in the use of cloud and digital services. Greece has witnessed digital transformation, which would normally take many years, happen very quickly. This progress is reflected in the European Centre for Digital Competitiveness's Digital Riser 2021 report, which tracks the digital progress of countries. Greece has jumped to 4th place in Europe in just 3 years, using the power of the cloud and artificial intelligence to innovate and make great progress in implementing its sustainability agenda. The other dimension is about working with businesses. I am proud that we have signed strategic partnerships with PPC and Piraeus Bank, demonstrating the country's rapid transition to the cloud with two organizations that play a key role in the Greek economy and society.
Business, academia and government organisations are adapting and are proving that they can operate quickly and efficiently in the new hybrid world. It's not just big business; local businesses can also scale up. Our third objective has to do with the training of Greece's human resources.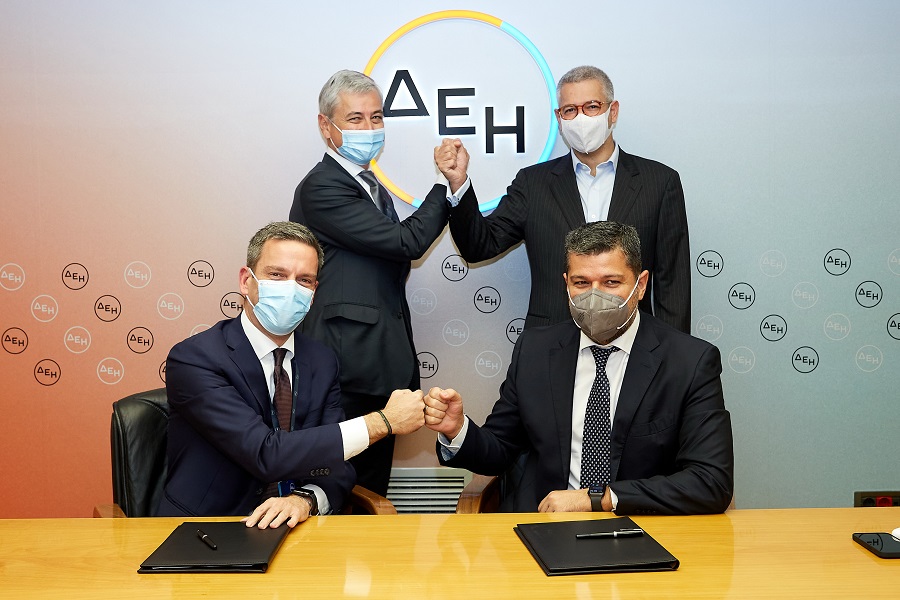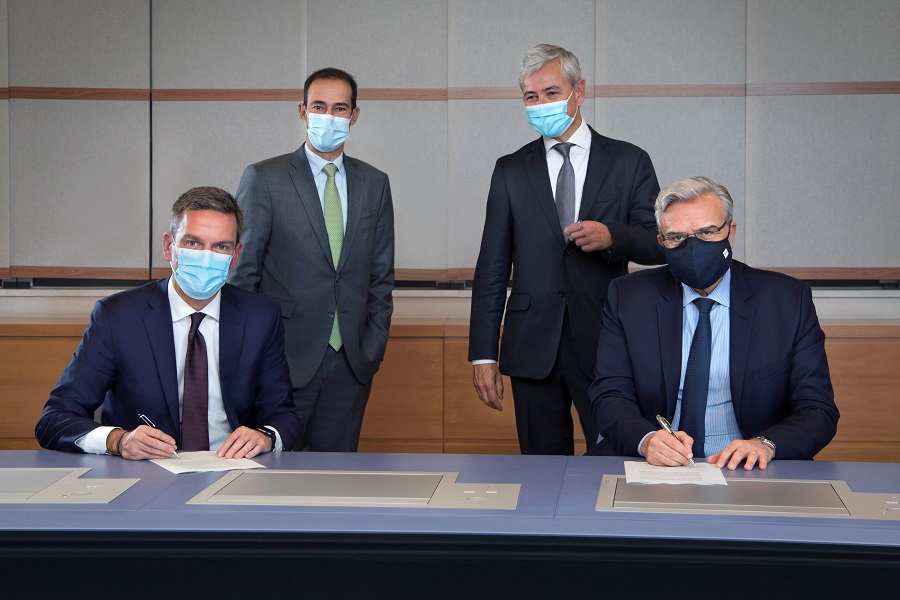 Are you referring to so-called upskilling and reskilling, or in other words the digital skills that are necessary in the era of the 4th Industrial Revolution?
Yes, we are very passionate at Microsoft about this particular goal. Globally, we have launched an initiative through which over 48 million people have been trained. So, in Greece too, we are looking to train around 100,000 people. There is another aspect of this initiative, which is about civil servants themselves, so that they can modernise the way they work in administration, and we are a partner of Regeneration, a programme that has helped over 1,000 people to find work. For the first time since the financial crisis, many Greek citizens living abroad have returned to explore economic opportunities that they didn't think were possible before, bringing their talent and mindset back home. Growth can only happen if people have the right skills to innovate and prosper. That's why we work with the public sector, the business community and NGOs to support the training of young Greeks, civil servants and employees of our clients
All of the above are interlinked. But how does the «Ancient Olympia: Common Grounds» initiative, which allows viewers around the world to explore Ancient Olympia as it was more than 2,000 years ago, fit into your framework? Is this a prime example of how AI is empowering countries, people and organisations committed to preserving culture and heritage?
 Yes, it is one of the areas we decided to invest in as a company to apply the technology for the benefit of society. Through the Ancient Olympia: Common Grounds project, we are witnessing how AI is preserving Greece's rich history and culture for all. This incredible museum allowed me to walk in the footsteps of the ancient Greeks and explore their buildings and life.
It is an initiative about the amazing cultural heritage of Greece, about what democracy means to the world, to the entire planet.
Before Olympia, we did a similar action using technology in Paris, my home city. At the Musée des Plans-Reliefs, a 300-year-old map depicts the historic island community of Mont-Saint-Michel in Normandy. The museum, in partnership with Microsoft, using HoloLens mapping technology, offers visitors an immersive experience of one of the most important and historic areas in France. These, and other cases that revive the culture of historical events and civilisations, are what I call using technology for a good purpose.
Speaking of technology and the economy, at Fortune we are used to saying that business as usual is already dead or dying. We need to stop thinking in terms of «business as usual» and start thinking about reinventing the future. It is not just a digital transformation that we are living through, but it is a social and human transformation. So how is technology setting a new context for us, for our lives and for who we are?
There are many things happening in the world at the same time. The pandemic has accelerated changes and upended facts in society and the workplace. The hybrid work model is evolving and at Microsoft we can draw important conclusions, given that the Teams and Microsoft 365 platforms are used by more than 270 million people, to understand why they use them, what they like and dislike e.g. in a videoconference, etc. There are employees who want to go back to the office as it helps them focus more on their work, in terms of productivity and attention. Others love the fact that they can be more flexible and work remotely using technology. But the key common finding is that people want to be more flexible about how they spend their time meaningfully at home or at work, and where they feel they will have more impact in their lives. Recently, Edelman surveyed thousands of employees worldwide about why they continue to leave their companies. The big finding was that over 60% of people leave because they don't find in their companies the values that they believe in. They want to work in a company where they share the same personal beliefs and values. And they want their company to have a social impact through their actions.
They want to be connected to the cause, as we say.
Exactly. And it is not just the youth, of course. In fact there are older people who say "you know, life is short and where I spend my time, I want that time to be spent well and in a meaningful way. I want to be able to feel proud of the impact that I'm making through my company".
Speaking of purpose, I'd like to ask you what the motto «Leading With Purpose» means to you and how you define the term «positive leadership». I saw that you are also participating in a podcast about it.
It's a great topic and a personal passion of mine. I firmly believe that the companies that do the best job, financially speaking, are also the companies that have brought the most clarity to their purpose and mission. And the mission is not just a few marketing slides and scattered words. It has to be real. Look at the example of Microsoft. We decided for the second time in our history, after 45 years, to redefine the company's mission. Microsoft founder Bill Gates' original vision was that there would come a day when there would be a computer in every home and every office. When Satya Nadella became CEO, we decided to change our mission to become the company that would enable every person and every organization on the planet to achieve more. You might say that this is a very abstract, very philosophical mission. But it is about actually providing technology, not for its own sake, but for the people or organizations that use it, so that they can achieve more and in a more meaningful way.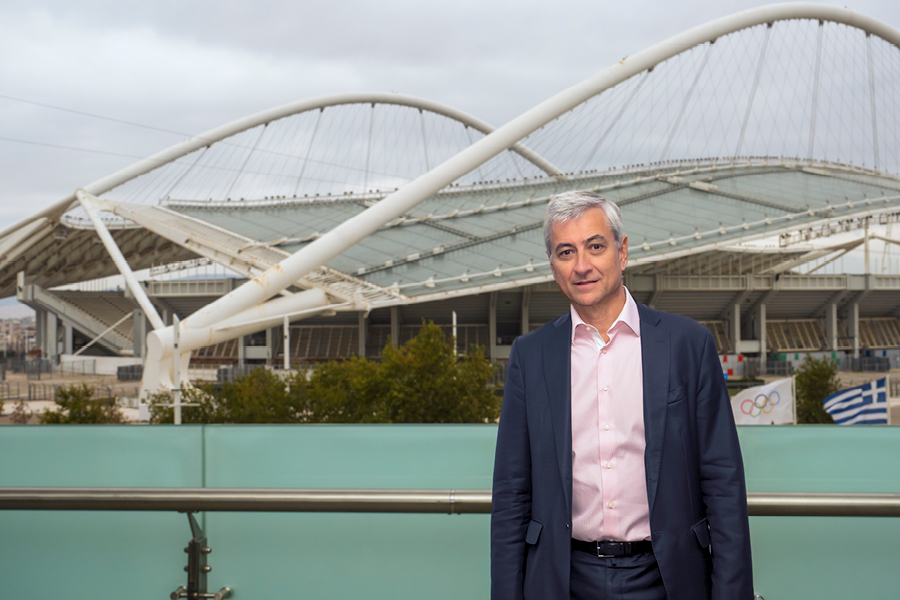 Can technology work equally for everyone?
Yes, it is technology that allows people to fulfill their potential. It should help you do more than what you can achieve individually. And that's where Microsoft becomes a platform for people to achieve more. I can tell you that our employees in Greece, as an example, are tremendously proud of what they have achieved in Greece, what they are doing right now in the country to enable its digital transformation.
So I understand that positive leadership is a key factor for digital acceleration as well.
Of course. But let me expand on positive leadership. It's a school of thought that started a few decades ago based on positive psychology. There are many authors like Barbara Frederickson who have worked on this other side of psychology. You know, psychologists for decades have been working on how we see the negative side of people, which is when people get confused, have psychological problems, etc., which is extremely important and obviously all of these issues – anxiety and burnout, or sometimes psychiatric issues – need to be addressed.
But a few decades ago, some psychologists said: What about understanding how the mind works to produce positivity, which, by the way, can help in everything you do in life? So, I studied and trained myself to think about how I could really change the way I was leading my team through a different approach, which we call the crutch approach.
The crutch approach is something very different from the management and control style that I have had for many years in the company. I believed that «JP is the boss and these are the scorecards, the so-called KPIs. That's the way we do it as a team. I guide people to do everything and I know everything, of course, because I'm the boss». That's ridiculous… Of course, I don't know anything. So, over the last seven years, I decided to change the way I interacted with people, not only with the leadership team, but also with the thousands of employees around the world, in all the countries where Microsoft operates. The crutch approach aims for people to adopt the belief that they can truly fulfill their potential, so that they can grow and achieve more on their own. You can learn from anyone in a company, from the receptionist to someone who works for the company as an external associate.
So you say that if you change the people, you change the company.
That's precisely what I'm saying. Because if we change people's mindset, it creates an environment in which they feel they can really achieve the best version of themselves. That's extremely powerful. The huge change in people's mindset creates new realities for businesses and their leaders. In some ways, we are asking leaders to «loosen up» their power and authority by being vulnerable, showing empathy, showing compassion, but also being able to be much more resourceful for the people they serve.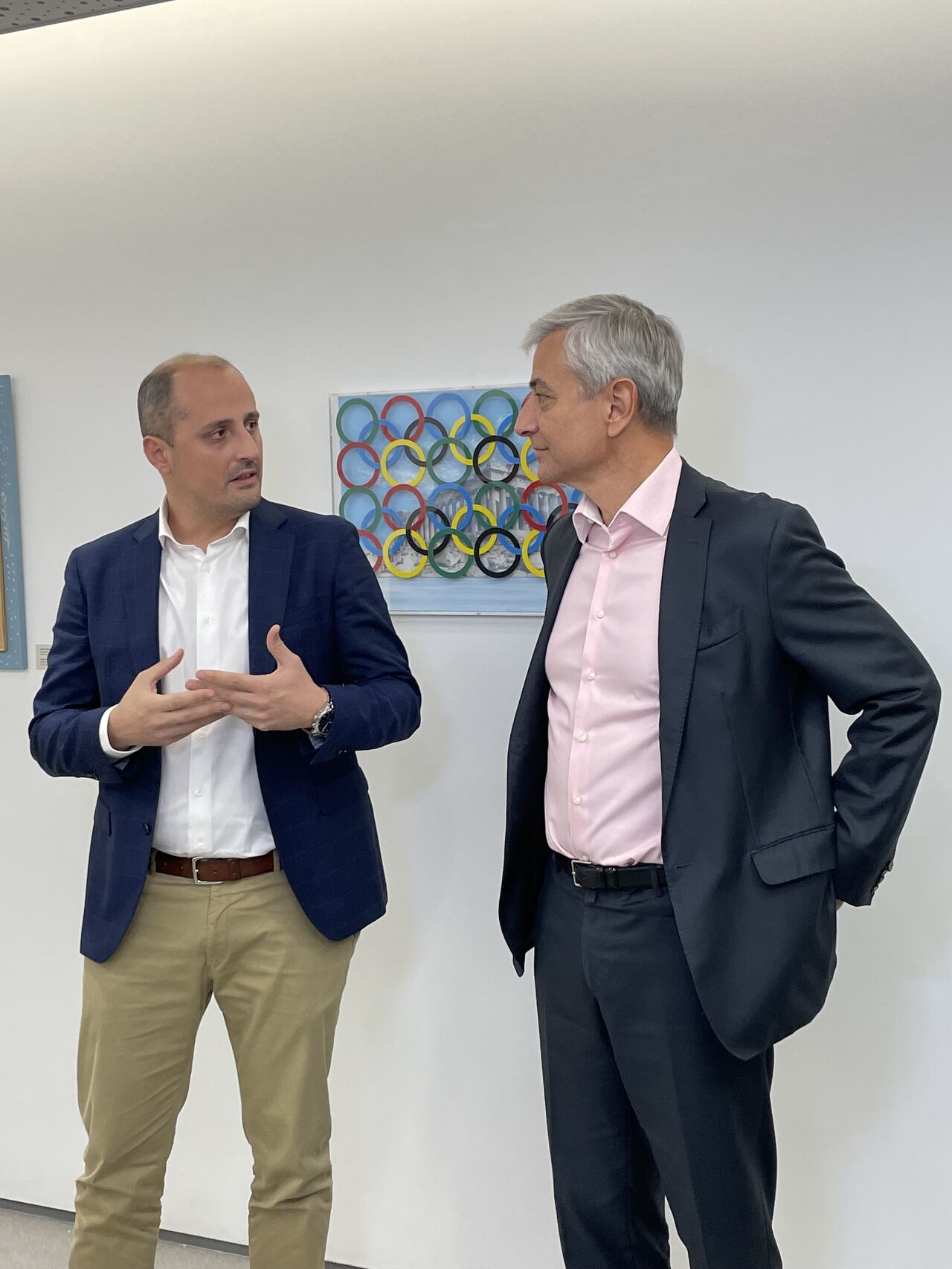 And Microsoft itself now has a different mindset. It's talking more about society, about climate change, for example. Is this part of the need to redefine capitalism?
Absolutely. I think you should read a very interesting book by Colin Mayer titled Prosperity. He talks, on the one hand, about the six eras of human civilisation and links them to the seven eras of capitalism. The beginning is, of course, this kind of common good that emerged in cultures like Greece or France, where the community worked together to provide some common services for people, for the citizen. Then we move on to the commercial society, with the merchants in the Netherlands and their fleets that traded all over the world. Then, it looks at the financial hubs and the global multinational corporations. And now we are moving into a new era, not for all companies, but for some – the era of mindful companies that really understand that they need to earn their «license to operate». They have to earn the respect of the communities and the countries where they operate. And then I myself, as a non-American in an American company, I've always had a special relationship with how we grow our business in every country in the world. And so, I am excited to be alongside the company's operations to really find ways to support the transformation of the country as we develop innovative solutions, as we do in Greece. And so, going back to your first question, that's why we are doing all these things in Greece. Because, if we do the right thing for the people we work with every day here, we will benefit from it. And if we do it with the right values, aligning our people with the ecosystem, it will be a win-win situation for all of us.
Is Greece a good ecosystem to try this?
I think it is a great example of what can be achieved. Yes.
Thank you very much.
 Info Box
– Jean-Philippe is passionate about promoting the concept of Positive Leadership. Apart from Microsoft, he devotes much of his time to the Live for Good Foundation, which he founded together with his family in 2015. The foundation aims to unlock the potential of young people from all walks of life through social entrepreneurship, fostering social innovation through a purpose-driven community.
– He is also a graduate of SKEMA Business School and has been the chairman of its board of directors since 2017.
– He is a board member of ManpowerGroup, the global workforce solutions organization.